WELCOME GOURMETS. HAVE A TASTE OF INDIA. ON PLATTER LIES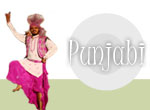 dig-in..Dal Makhani, Makke-di-Roti with Sarson da Saag, Chana Batura, Amritsari Fish, Kulcha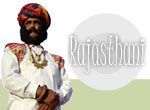 dig-in..Dal-Baati, Churma, Pyaz-ki-Kachori, Gatte ki Sabzi, Ker-Sangri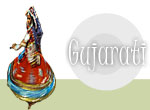 dig-in..Thepla, Dhokla, Khaman, Khandvi, Fafada, Khandvi, Handvo, Panki
TOUR HIGHLIGHTS:
Indulge in the most varied and much talked about cusines from different regions of India
Dinner in ethnic resorts at Amritsar and Jaipur where you experience a mix of authenic cuisine and culture.
Conversation with chefs at high end restaurants.
Dinner at Bukhara, one of finest restaurants of the world that has served the likes of Bill Clinton
A Cooking class at Jaipur
Spice plantation visit at thekkady
FOR THE GOURMETS WANTING TO TRAVEL IN INDIA
The assortment of cuisines in India is such that your head will reel with choices. It would be unfair perhaps to sort out a few cities in India that outshine others in gastronomy, but since we want to be nice to your stomach as well, we struggled to pick some.  We believe cuisine is not only about the taste – the experience is incomplete without the perfect ambience & the typical manner in which the food is served. Indian food is mostly quite spicy by western standards. We have only made suggestions as it is practically not possible to taste everything in just 9 days tour.  The guests decide their own menu from the options available. Those who have weak bellies & those who would want to avoid street food can make their own choices.
The itinerary for sure will get your saliva drooling.  Besides the amazing taste, you carry back home a few recipes you learn at cooking classes and some valuable tips you gather while conversing with master chefs at high end hotels. A visit to a spice plantation where you see the cultivation of various spices will be a spicy & aromatic end for your tour.
We will provide you with some digestives to take after every meal. You must have as much water and butter milk with salt and roasted cumin seeds (where ever available) as you can stomach.
Welcome to Incredible India & off to Punjabi Tadka: We suggest lunch at one of the very famous dhabas (typically a non-descript eatery). Many of these have metamorphosed into standard restaurants. You can have Makki-di-Roti and Sarson-da-Saag topped with dollop of butter and served with refreshingly chilled tall glass of buttermilk. Alternatively you can try lachchedar parantha (kind of bread), dal makhani, kadhi pakoda, any paneer (cottage cheese) delicacy.  Gorge on exotic Amritsari fish and butter chicken for dinner. Help your sweet tooth with phirni. Amritsari kulche/puri and chole make for the best Punjabi breakfast.
Program for the day: Early morning board Shatabdi train for Amritsar. You have breakfast on board. Reach Amritsar check into the hotel for some rest.  After lunch leave for Wagha border between India and Pakistan to watch the retreat ceremony (lowering of flags). Overnight in Amritsar.
Breakfast: Little Dhaba down Maqbool Road (for Amritsari Kulche & chole), Kundan (for Lassi)
Meals-Vegetarian: Crystal, Bhrawan da dhaba, The Brothers
Non-vegetarian: Makhans (Amritsari Fried Fish), Beera or Surjit Chicken House, Crystal restaurant.
Carry Back: papad, wadiyan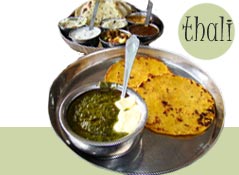 PUNJABI FOOD
Milk is a very important part of Punjabi food in its many forms such as yogurt (dahi), lassi, paneer (cottage cheese), makhan (white butter) and ghee (clarified butter). Also there is generous use of ginger, onion, garlic & garam masala (mixture of ground spices, such as black pepper, cumin, cloves, cardamom, bay leaf, mace etc). Since butter and desi ghee (clarified butter) are a standard accompaniment to any Punjabi dish, you need to drop your calorie conciousness.
After breakfast do the city Golden temple, Jallianwala Bagh etc. Have lunch & and early in the evening leave for Rangla Punjab Haveli where you have authentic Punjabi vegetarian food in an ethnic resort, watch cultural performances and get an idea of true Punjabi village life and culture. En route you see the fields of mustard, potatoes, sugarcanes etc. After dinner you catch an overnight train to Delhi from Jalandhar station.
Potpourri: If India is a book, then Delhi is its index page. It practically offers a glimpse of each and every corner of India as Delhi is basically a city of migrants. If you have anything particular in mind, you can try it here. The city has the best of restaurants and most acclaimed chefs of the country.  We recommend you the chats – spicy snacks in Chandni Chowk area and sweets of 'Ghantewala' shop. Then there is one 'paranthe wali gali' (an entire lane chock-a-block with shops selling different types of paranthas – unleavened bread brushed with butter while on the griddle). The variety is surprising.
Program for the day: After morning breakfast go for sightseeing tour that includes Qutub Minar, Red Fort, Jama Masjid, Rajghat and a drive through the colonial buildings. We plan your dinner in a 5 star hotel where the master chef will help you with his culinary skills and reveal before you some secrets about the art of cooking.  Overnight in Delhi.
Chaat: UPSC chaatwala, Chandini Chowk area or Dilli Haat
Dinner: Bukhara, hotel ITC Maurya (Served the likes of Bill Clinton. Rated amongst the top 50 restaurants in the world and the finest restaurant in Asia by "restaurant" magazine. You can even watch your meal being prepared through the open display kitchen)
Mughlai food: Karim's

DELHI AND AGRA
A glimpse anid taste of everything  Indian comes at Delhi – the old and the new. Paranthas, Chats, Gol-gappe, Samosa et al stuffs the lanes and markets  of the Indian Capital. Snacks continue at Agra with addition of Petha, Bedami  Kachori, Namkeen and the mouth-watering Jalebi.
NB: Oui monsieur et madame, Taj Mahal is added to the platter  at Agra
Keeping it light: The popular breakfast here is bedami kachori with aloo sabzi (hot spicy potato curry with deep fried stuffed bread) & jalebi. Do wash them down with a glass of milk. Jalebi is that orange colored whorls of deep fried batter soaked in sugar syrup.  Keep something light for the lunch & dinner for Jaipur awaits you with its spicy & somewhat heavy cuisine. Agra is famous for its petha (a sweet) & namkeen (salty snack). You carry them back home.
Program for the day: Drive to the city of Taj Mahal, Agra (200 km / 5 hrs) . Sightseeing list comprises of the mesmerizing Taj & Red Fort. Over night at the hotel.
Carry Back Home: petha and namkeen
DAY 5 and 6 – JAIPUR
For lunch try dal baati (puffed dough dumplings with lentil curry). Churma (powdered sweetened cereal) is a sweet accompaniment with this. Hot Aloo pyaz ki kachori (deep fried bread stuffed with onion & potatoes) is the most loved evening snack here. For dinner we propose you a visit to Choki Dhani, an ethnic resort that showcases typical Rajasthani culture – food, dance, music, camel ride, puppet shows & much more.  Men in big red turbans will serve you sumptuous meal (ker sangria, gatte ki sabzi, bejad ki roti, bajre ki khichidi, lasan ki chutney …..) on leaf platters. Mind you, there are no tables and chairs & no forks and spoons either, but it will definitely be a down to earth experience. Top it all with a palate cleanser and breathe freshener beetle leaf wrapped around areca nut, fennel seeds, sugar etc.
Program for the day: Early morning after breakfast drive to Jaipur. Take lunch and have rest. In the evening you visit Choki Dhani. Next day early morning you do some sightseeing – majestic Amber fort that you climb atop an Elephant, city palace, jantar mantar & Hawa Mahal. Next you attend a cooking class to learn prepare some Indian culinary delight. Take an early dinner or get a packed dinner & board an overnight train to Ahmedabad.
Snacks/ Aloo pyaaz ki kachori: Jodhpur Mishthan Bhandar
Lunch: At your cooking class
Dinner: Choki Dhani, with a local family at their home

RAJASTHANI FOOD
Rajasthan is a desert land. There is scarcity of water and fresh green veggies, so it is preferred to use milk, butter milk and butter in larger quantities to minimize the amount of water while cooking food. Also dried lentils and beans obtained from native plants like sangria are used extensively in the preparation of Rajasthani dishes.
DAY 7 – AHEMDABAD
For meals you can have a Gujarati thali that comes with farsan (snacks), homemade pickles and a glass of buttermilk. Shrikhand (thick yoghurt based sweet dish garnished with ground nuts, cardamom & saffron). Popular Gujarati breads include, Puran Poli, thepla, bhakri etc. Undhiyun (mix vegetable) is traditionally cooked in a clay pot. If the tour till now has been heavy on your stomach, we recommend you to have Khichdi (mixture of lentils & rice) for the meals. The city has numerous ice cream parlors (the milk capital of India, Anand, is nearby) that serve great variety.
Program for the day: You reach Ahmedabad in morning. Check into the hotel. Before the city tour energize yourself with morning breakfast. You see Sabarmati ashram, calico textile museum, Syed siddiqi mosque etc.  Over night in the hotel.
Breakfast at  Das Khaman House
Meals at Vishala (an ethinic resort like Choki Dhani. It has a big museum of utensils) / Rajwadu (theme restaurant) /Agashiye (terrace restaurant…food prepared in the terrace kitchen where you can see it)
Ice Cream: Havmor Ice Cream
Carry Back Home: ganthiya and fafra

GUJARATI FOOD
The traditional Gujarati food is primarily vegetarian and has a high nutritional value. Sugar is an essential ingredient in most Gujarati dishes. The extensive use of salt, sugar, lemon, lime & tomato helps prevent dehydration in areas where the temperature soars really high. Gujarati snacks (Dhokla, khaman (Gujarat's signature snack – light & healthy), khandavi, Muthia, Khakhra, Handwon) are way popular than the main course dishes.
DAY 8 – AHEMDABAD > KOCHI > THEKKADY  
Idly, dosa, vada, appam, upama, uttapam served with coconut chutney & piping hot sambhar make for healthy breakfast. Non- vegetarians must try Karimeen Pollichatu (pearl spot fish). When in Kerala do not give the crunchy papadoms, jack chips, banana chips a miss. Cleanse your digestive tracts and replenish your energy levels with fresh coconut water – it is said to be more nutritious than whole milk. For your information the word Kerala means 'the land of coconuts'.
Program for the day: Fly Kochi and drive straight to Thekkady after taking lunch. Check into the hotel. At dinner the master chef will solve all your queries and let you know more about the South Indian food.Dinner: Spice Village / CM Tusker trail
Carry Back: chips made from banana, jackfruit, tapioca etc

SOUTH INDIAN FOOD
The food of this region is characterized by the predominant use of coconut & its oil. Typical Keralan meals are served on Banana leaves and are to be eaten with fingers and sitting cross legged on the floor. Kerala being a sea side state has on offer lip smacking sea food for obvious reasons.
DAY 9 – TOUR ENDS
Today you go for a spice plantation tour to see the spices that flavor your food under cultivation. Next visit the spice market of Thekkady. Drive to Kochi (lunch en route) where you will be dropped at the airport for your onward journey.
All is well if belly is well. We hope that you enjoyed the taste of India, our tips helped you to keep your stomach in order and you return home enriched with the knowledge of Indian food.