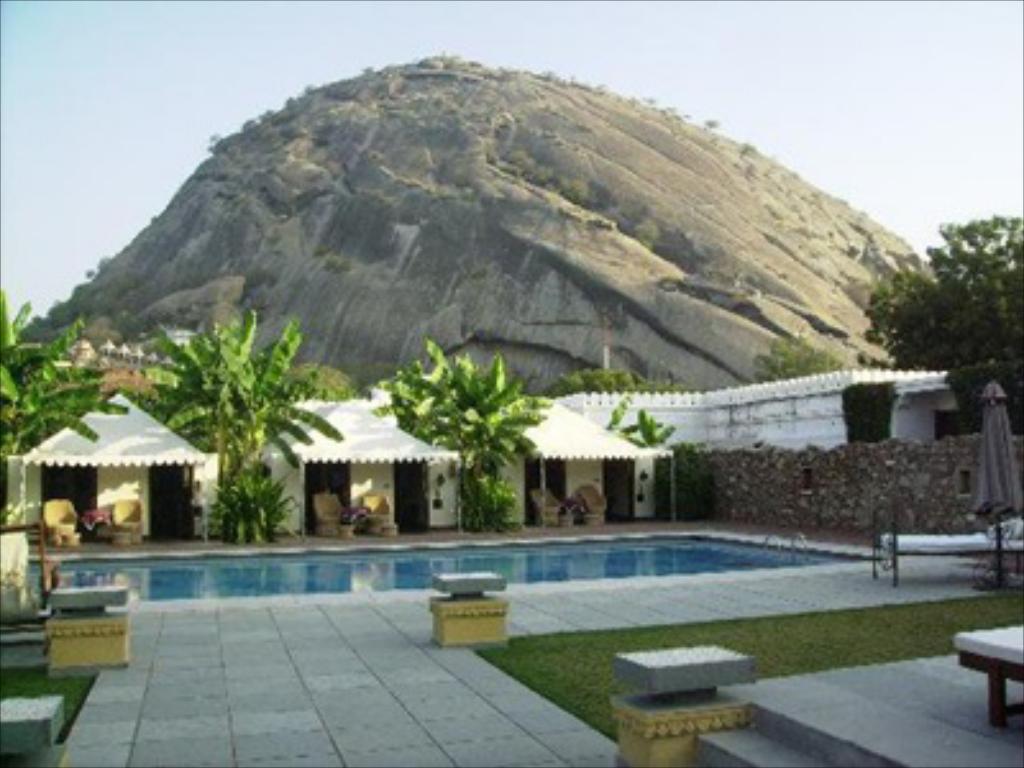 When I first thought of writing on the subject – Offbeat Destinations in India, I had somewhat structured my blog in my mind – picking one place from every corner of incredible India that I have visited, writing about it; Keeping it simple without making it too lengthy.  But as I started writing today, there was this incessant rain outside my huge French windows overlooking the Jaipur city.  I hoped to get drenched in the rain, fill my lungs with the pleasing moisture-heavy breeze and inhale the smell of wet earth. The monsoons in Rajasthan are laden with an indescribable feeling of joy. The earth bursts into shades of green, the aroma of bhutta pakoras (Corn dumplings) waft out of every house, the immense relief from the hot summer is visible on every face. And as I was doing so, I felt torn. On one hand, I wanted to write about the beautiful coastline of Gokarna near Goa and on the other, I wanted to tell the tales of experiencing the joy of rain in the desert terrain of Rajasthan. I wanted as much to write about my favorite Leh cafes, as I wanted to write about along the Living Root Bridges of Mawlynnong or about taking a boat ride in the cleanest river against the stunning beauty of Dawki in Meghalaya. I had made up my mind and without any further delay I quickly browsed through my travel memoirs and took out one particular Holiday in Rajasthan I did a few months ago.
Every time we think of Rajasthan, the very first destinations that catch up our fancy are Jaipur, Jaisalmer, Jodhpur and Udaipur. For those like me who have already visited these touristy places and looking to explore the state a little more, you will find that there are many offbeat destinations in Rajasthan that can give you a flavor of everything that Rajasthan is famous for – magnificent palaces, abandoned forts, elephants, camels,  and of course sumptuous desi food. These places promise charm, tradition, history, culture, immense beauty and serenity minus the chaos that overwhelms most of the famous tourist places.
My itinerary was: Delhi – Amanbagh (Ajabgarh) – Jaipur – Deogarh – Rawla Narlai (Narlai) – Kumbhalgarh — Udaipur 
I will skip writing about Delhi, Jaipur and Udaipur because a lot much have been spoken about these places in the past. For more information on these places click on the respective links
Places to see in Delhi | Places to see in Jaipur | Places to see in Udaipur |
AMANBAGH
Amanbagh is a little hectic drive from Delhi (over 5 hrs including breaks) but you reach a place so gorgeous and exquisite that just the sight of it makes up for the long and tiring drive??. It suits perfect for travellers seeking top notch luxury near Jaipur (being only 2 hrs from Jaipur).
I'm going to let these pictures speak their thousand words:
The sandstone and pink marble palace is designed with every possible contemporary comfort in mind, comprising of 24 Haveli Suites and 16 Pool Pavilions situated in lush gardens around the main swimming pool.
Offering cool respite from Rajasthan's hot weather, the 33-metre swimming pool is centered within the resort's gardens. Light meals and snacks are available poolside throughout the day.
Each Terrace Haveli Suite provides expansive living space – a bedroom with king sized bed, a light filled lounge and a large bathroom.
Opulent furnishings, larger than life rooms and exquisitely decorated interiors speak volumes about this marvelous edifice called Amanbagh. A stay at the hotel guarantees you a trip back to a by-gone Moghul era.The countryside surrounding Amanbagh reveals the ruins of an ancient empire. I also did a brief excursion to Bhangarh. Bhangarh is famed to be one of the most haunted places in the world.
From Amanbagh, my next stoppage was Jaipur. It was an absolute culinary delight to be in Jaipur. But I will not get into this now, maybe in my future posts.
DEOGARH

The ease of accessibility and distance from the major cities of Rajasthan makes Deogarh a convenient choice for offbeat travellers like me. Deogarh can conveniently fit in any itinerary of Rajasthan being only 135 kms from Udaipur and 150 kms from Jodhpur. However it was a whopping 275 kms from Jaipur, (farthest for me?). You can break this journey by halting a night in Ajmer or Pushkar. I have been to Pushkar umpteen times and decided to give it a miss.
Deogarh Mahal, a fort and a luxury heritage hotel is dominant in this otherwise small and quaint village.  Deogarh Mahal continues to be owned by the erstwhile rulers of the region; a part of the building still houses members of the royal family while another part has been converted to a heritage hotel. The family personally supervises the hotel which is evident in their hospitality standards. The Rooms are lovely, unique and are fully-equipped with modern facilities with around the clock room service. Each wall, staircase and piece of art has a story to tell. One can experience the exotic murals, stunning architecture and bask in the sunlight on one of the numerous balconies that are spread throughout the palace. I was spoilt with options of partaking ayurvedic massages or floating in the swimming pool or just lazing around in the jacuzzi. A peaceful library, an indoor gym and tennis courts are also available. In the evening, I feasted on delicious Mewari cuisine cooked with fresh local produce, while enjoying authentic and live cultural performances. Old world charm, luxury and modern amenities topped with warm and hospitable staff, what else could one ask for. It's a place I just didn't want to leave.
I also enjoyed an hour and half ride through the mountains past British era tunnels and bridges, aboard the historic meter gauge train. One also has an option to drive around the rural countryside in vintage cars.
RAWLA NARLAI… a heritage resort
Rawla Narlai, a quaint retreat in the tiny hidden town of Narlai, was my next destination just 70 km from Deogarh and around 30 kms before Ranakpur. It is a 17th century fortress converted into a heritage resort. Surrounded by beautiful hillocks and lovely temples, it has a unique rustic charm.
The step-well dinner which the hotel organizes is incredibly romantic. The step well is lit by hundreds of lamp spreading their light under the star-studded sky. It was something that transported me back in an ancient Rajasthan. I recommend booking this experience in advance.
Fort Rawla Narlai evokes the nostalgia of the bygone era.
The resort also arranges leopard safari to catch a glimpse of the elusive big cats.
KUMBHALGARH
Just about 50 kilometres from Narlai stands the highest, most formidable and an almost invincible fort of Rajasthan. The glorious Kumbhalgarh Fort is one of those places where one can witness the power and strength of the Rajput rulers during the medieval period. Interestingly, its walls extend for a whopping 36 kms, making it one of the largest walled complexes in the world. The mere size of the fort talks volumes about it. Despite being 700 years old, Kumbhalgarh Fort is still intact and in good shape, truly making it one of the hidden gems of Rajasthan.
Tip:
It is a long and tedious climb up steep slopes and stairs and is not very advisable for people with knee problem or problem in walking.
Don't miss the sound and light show at the fort in the evening (preferably watch an evening before taking a tour of this huge monument to really understand and appreciate the history of the fort).
Kumbhalgarh Wildlife Sanctuary can be seen from atop the walls of this great fort. It is known to shelter many endangered species of wildlife. One can take a jeep safari to see leopards, panthers, hyenas, wolves, crocodiles, wild boars, bears etc. Although I wasn't lucky enough to spot even half of the above list 🙁
Hotel recommendation: I stayed at the Fateh Safari Lodge. Other good hotels are – The Aodhi and Mahua Bagh.  These all varies with respect to the budget, taste & offered services.
Finally I ended my trip in Udaipur. Enroute Udaipur I took a short detour to visit the famous Ranakpur Jain Temples in Ranakpur.
If I have inspired enough then you can book this tour here by emailing us.